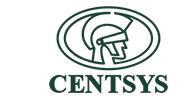 CENTSYS SLIDING GATE MOTOR – D10 & D10 TURBO
So much thought has been put into every aspect of the D10 and D10 Turbo Centsys Sliding Gate Motors that we'll have to wait for technology to catch up before we can make any improvements!
Both operators use a battery driven high-torque 24V DC motor, coupled to a robust gearbox to provide an automation system that is quick, powerful and battery backed up – perfect for industrial and commercial applications where heavy gates are installed.
Upgrade to the lightning-fast D10 Turbo Centsys Sliding Gate Motor. It's the perfect solution for speed freaks to get their fix. Whether you're just in a hurry, or seriously concerned about your security, there is no time wasted with the D10 Turbo at your gate. Even more, this beast will move a gate weighing up to 240kg at a blistering speed of 40 metres per minute, and a gate weighing a ton at an equally impressive 23 metres per minute. Most Importantly, it is our fastest operator yet!
Furthermore, it is easy to set up and also easy on the eye, the D10 and D10 Turbo have everything you'd expect from Centsys.
.
Main Features:
Brains and brawn! A robust but quiet 24V DC Centsys Sliding Gate Motor, coupled with a precision die-cast aluminium gearbox, generates enough torque to allow the D10 to shift a four metre gate in ten seconds – and the D10 Turbo is even quicker. An oil-lubricated gear set makes sure that these operators will just keep on going.
Intelligent speed control
An operator to suit your lifestyle. Play it safe and set your gate to move slowly so your children won't be hurt. If it's your security you are worried about, open the gate so fast the you don't have to slow down when you turn into your driveway. It will lock behind you in a matter of seconds. There's not much criminals can do with a Centsys Sliding Gate Motor standing in the way.
A 24V battery with rapid charger ensures that come low voltages, power spikes or failures you can always get in or out!
Accurate and safe position control
With one of the D10s on guard, there's no chance that your gates will damage your vehicle or hurt your children or pets. The tiniest obstruction will stop your gate dead in its tracks!
These Centsys Sliding Gate Motor's sleek design and rugged, yet modern armour will complement any driveway.
An innovative conical design means no more jamming. Both operators can be put into manual so effortlessly! No more smarting thumbs or put out backs.
Easy access for simple installations
Ready? With only two bolts required to secure either of the operators, these are our easiest units to install yet! We've incorporated a jacking system so levelling of the operator is a cinch. Mounting points are slotted allowing large adjustment to align the operator with the gate. Set. Go!
Intelligent automatic setup
Once you've got it in, it basically sets itself up. Use your LCD controller to follow an easy to use Q and A system that makes setting up things like gate End-of-travel Limits as easy as setting the time on your watch. The D10 and D10 Turbo do all the thinking for you.
Multiple operating features
With so many features, you're going to have to buy one of these operators just to try them all out! One of our favourites is Holiday Lockout Mode – once enabled, your gate will become totally immobilised. The only way to get in will be to go straight through – with something very large.
Operate wirelessly, thanks to Centsys
Besides its code-hopping technology offering the highest level remote control security, this multichannel and multi-user Centsys on-board receiver allows for a multi-button remote to operate any combination of the system inputs, such as Gate Trigger, Pedestrian Opening, Holiday Lockout, etc. It stores up to 500 transmitter buttons, and amongst other access control features, it also provides the ability to selectively add and delete transmitter buttons saved into its memory.
 Alarm features (a world first)
Burglars have some nifty techniques to get into your home. Fortunately, criminals can't outsmart the Centsys Sliding Gate Motors. An Ambush Alarm will alert your security company if the opening or closing beams are interrupted for a pre-defined, but adjustable, time. Similarly, a Break-in Alarm will go off if the closing beam outside your house is interrupted. Their gig is up.
Our intelligent LCD-based controller puts the power of the D10 or the D10 Turbo at your fingertips. An intuitive and user-friendly interface gives you access to features you never even knew existed. Beyond setting one of the operator's numerous functions and monitoring diagnostic info – they will actually let you know if something is wrong. Somebody's been loitering at your gate? Your controller will tell you.
.
.
What will your gate look like?
Find out at www.viewmyfence.com
.
At Fence and Gate Supplies, we are dedicated in assisting our customers. Especially in making your gate system project, a reality. Most importantly, if you have any questions about our great range, please do not hesitate to get in touch with us. However, this can easily be done by going to the Contact section of our website. Furthermore, we would be more than happy to assist you.
Contact us with the following link:
https://www.fenceandgate.net.au/contact/
.
Many more Fence & Gate Hardware also available to suit your needs!
Fence and Gate Supplies since 1972