Securastile Full Height Security Turnstile.
Customize-able turnstiles for access control by GALAXY ACCESS SOLUTIONS®
Whether for your business, commercial property or event, FGS Australia offers a range of security solutions to align with your needs.
The SECURASTILE turnstiles by GALAXY ACCESS SOLUTIONS are an Australian made. A quality full height turnstile to control pedestrian access to a huge variety of sites. Therefore, this will secure your perimeter from unauthorised use.
Everyone knows that event situations can be difficult to handle and also manage. However, the use of our Security Turnstile range can provide a simple and effective measure for crowd control, in a way that orderly soothes budding fans waiting at the gates.
FGS Australia also offers a wide range of indoor and also outdoor full height turnstiles. This range is for access control applications in industrial entrances, stadiums, manufacturing facilities, zoological parks, theatre venue's, transportation systems, government building's, large office buildings, sports arenas, military installations or other premises, where you want to achieve a high security turnstile solution without manned monitoring.
Even more, a full height turnstile also deters any chance of unauthorised users climbing over or tailgating making them ideal for unmanned areas. Whilst their robust construction suits both indoor and also outdoor applications making this range ideal where control is the key need.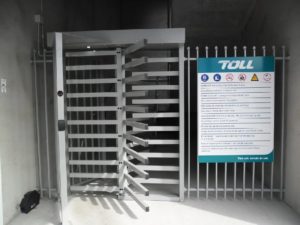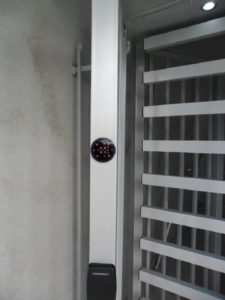 Furthermore, when you purchase one of our security products, you can also be rest assured that you are only choosing the most reliable systems. Therefore, SECURASTILE quality is supported by the highest quality of the European manufactured control module which provides secure locking.
Options including:
single direction locking
bi-directional locking
manual operation by key unlocking for either or both directions
numerous methods of electronic access control
access indicator lights
hydraulic damper
market leading mechanism strength
.
.
At Fence and Gate Supplies, we are dedicated in assisting our customers. Especially in making your wrought iron balustrade system projects a reality. Most importantly, if you have any questions about our great ranges, please do not hesitate to get in touch with us. However, this can easily be done by going to the Contact section of our website. Furthermore, we would be more than happy to assist you.
Contact us with the following link:
https://www.fenceandgate.net.au/contact/
.
Many more Grande Forge ranges also available to suit your needs!
Fence and Gate Supplies since 1972
.
.
.
.
.
.
.
.
.
.
.
.
.
.
.