The LOCINOX range of gate hardware products from Europe provide unparalleled quality for external use in all types of gates.
For over 25 years, Locinox has been developing and also manufacturing fittings for fencing and also gates. Furthermore, the vision is for every high-quality fence to have a gate with at least one Locinox component fitted in it. Specifically in giving all of our customers peace of mind knowing that their security is second to none.
.
.
Gate hardware products from FACsrl of Italy.
FACsrl of Italy have a huge range of gate hardware products for all sliding gates – both standard ground track and cantilever styles, swing gates and also overhead sliding doors along with numerous accessories.
.
.
Balustrade Systems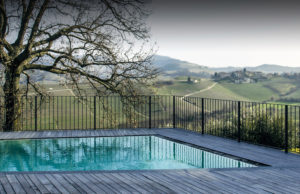 Fence and Gate Supplies offer a full range of balustrade systems to compliment any decor.
For high quality balustrade systems, Fence and Gate Supplies is the company to trust. We offer you a wide range of balustrade systems to suit your needs. Most importantly, these systems will endure whatever the weather throws at it. From glass balustrade systems through to aluminium balustrade systems, we have it all!
What will your fence or gate look like?
Find out at www.viewmyfence.com
.
At Fence and Gate Supplies, we are dedicated in assisting our customers. Especially in making your fencing system projects, a reality. Most importantly, if you have any questions about our great range, please do not hesitate to get in touch with us. However, this can easily be done by going to the Contact section of our website. Furthermore, we would be more than happy to assist you.