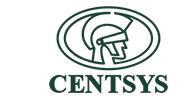 D5-EVO SLIDING GATE MOTOR
They say you can't improve upon perfection. Well, they obviously haven't seen the D5-Evo Sliding Gate Motor.
One of the most durable and reliable motors ever made, the legendary D5 is renowned the world over. Many years later, old 'tried and tested' gets perfected. We borrowed what we learned from the D10 and applied it to the D5-Evo.
Incorporating a 12V version of the D10 controller, the D5-Evo also offers a wide range of useful features which includes ChronoGuard timer functionality (a world first).
Faster, smarter and easier to set up, old faithful even got a facelift and now looks more like his D10 Cousin.
Hard as nails and loyal to the end, you can sleep easy, knowing that our D5-Evo Sliding Gate Motor is on guard.
You can even enjoy the amazing features and functionality of our flagship motor if you don't have mains power at your gate – thanks to the D5-Evo Low-Voltage. Simply connect a transformer to this cost-effective model's included rectifier, and enjoy the freedom of fully DIY gate automation! No expensive high-voltage cable runs, no costly isolators, no sweat!
Main Features:
We pioneered power failure protection in gate motors. So in line with all our other motors, the D5-Evo carries on guarding your entrance even when the lights go out.
The original D5 made a mark for itself being a quick motor, opening the gate swiftly when you arrive at your entrance. The D5-Evo is now that little bit faster, opening your average four metre gate in less than twelve seconds, adding even more security and convenience.
Open it the way you like it…
Rapid opening but a more tempered closing just in case a loved one is in the way, that's the sort of sophistication in motor control you can expect from the D5-Evo. Added to this, you can vary the acceleration and deceleration of your gate and make it move so smoothly it will do so for many years to come.
Such a compact package but such a potent push force, it will reliably move almost any gate weighing up to 500kg and do it for a very long time.
Incorporating the tried and tested DOSS position control system of its predecessors, the D3 and D5, the D5-Evo moves open and closed accurately, stopping in just the right spot each and every time. It's also wide awake to any obstruction that might cross its path, ensuring safe and sensitive anti-crushing protection.
The D5-Evo takes on a new and more attractive look compared to the original D5. It's nice to know that even your trusty gate guard will turn heads.
The LCD-based controller makes child's play of setting up the gate. It is literally plug and play – the D5-Evo's controller does all the thinking for you.
What a pleasure to click through an almost endless list of really useful features – from multiple Modes of Operation, gate operating parameters, Pillar Light Control with Pre-flash, Alarm functions, Positive Close Mode and Real Time Clock and Calendar to enable time-based features – to helpful diagnostic feedback. It just stops short of making the coffee!
We know that this compact companion will serve you well – year, after year, after year. So just like all other CentSys products, your beautiful D5-Evo motor also comes with an industry-leading 24 month warranty for added peace of mind.
https://www.fenceandgate.net.au/wp-content/uploads/2018/01/CENTURION-D5-MAIN-IMG-CROP.jpg
1034
2058
Andrew Chugg
https://www.fenceandgate.net.au/wp-content/uploads/2017/04/FGS-Unifence-Galaxy-Logos-3-1.jpg
Andrew Chugg
2018-01-10 11:52:04
2018-01-10 12:31:11
Centsys D5-Evo Sliding Gate Motor